Step Along to Toe-Tapping Tunes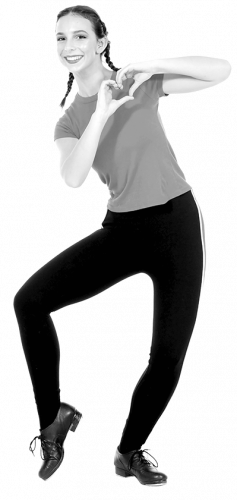 Tap is an exciting style of dance with a rich history dating back over a century that incorporates shoes equipped with metal "taps" to create percussive sounds along with rhythmic footwork.
Tap dance has the transformative power to make the body a dynamic sound machine! Each week when your child puts their tap shoes on they will feel a lively beat bubbling up inside of them. As tap dancers, they will live, breathe, feel, and experience the playfulness, creativity, and wonder that comes from making music. Students will develop a deep understanding of phrasing and musical form, improve rhythm and co-ordination, and have a tremendously LOUD amount of fun! Classes follow a syllabus of studies that is routinely updated to ensure it is at the forefront of dance education.
Check out our video sampler
If This Inspires You, You Might Love....