UNCOVER a life-long passion
Your children will thrive as they develop a strong foundation in dance in our educational, inclusive, non-competitive environment. Discipline, life-skills, confidence, teamwork, and quick-thinking come as a bonus.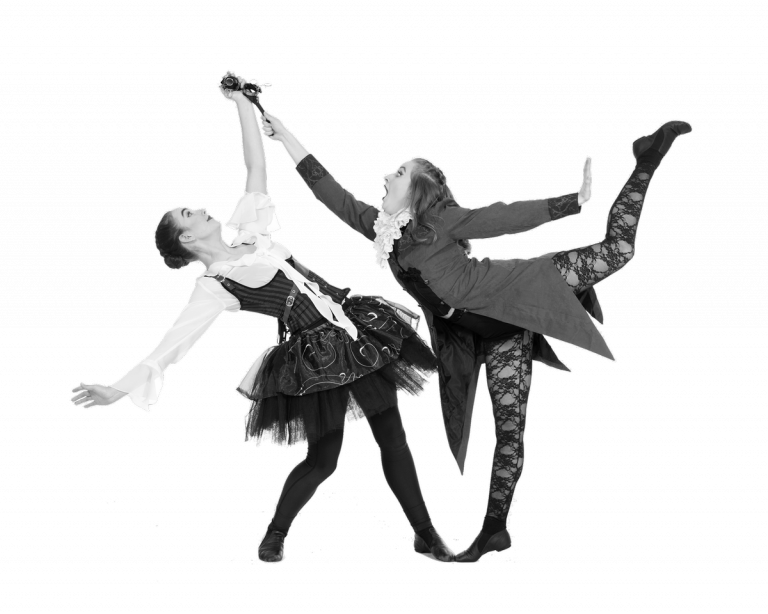 Programs run 9 or 10 months through the school year, depending on the level.
Our 2021/22 Season is currently underway. Classes started in September. In order to ensure a positive experience for all students, we are happy to set up a trial class for any newcomers. If you are interested in joining our programs, please contact the office to check availability and arrange your child's trial class.
Winter SESSION: January 15 – March 14
Dance Mix Sessional
Ages 6-10,
Tuesdays 5:30 – 6:30pm and
Saturdays 12:30 – 1:30pm
Let's get movin' and groovin'! This 8 week sessional will include a variety of dance styles including Jazz, Hip Hop, Modern and Ballet. Dancers will enjoy exploring new dance styles and letting their creativity soar every week!

WeeBop Sessional
Ages 3-5, Saturdays 9:30 – 10:15am
Your preschooler will gallop, skip, spin and jump all with a huge smile on their face in WeeBop™! Every class is a journey brimming with excitement, exploration, and learning. Along the way, our WeeBop™ preschool dancers improve co-ordination and musicality, develop new skills, gain strength and endurance, all in an environment that encourages creative expression & inclusivity.

Parent and Toddler Sessional
Ages 18-36 months, Mondays 10:15- 10:45am
Join us for this fun, energetic and entertaining class where parents and toddlers learn and interact together. The focus of this class is creative movement, skill development and fun for the family.

Give us a call 403-282-0555 or click "Register Now" to register!
Youth COVID Virtual ATTENDANCE Option
We are happy to offer a virtual live – stream link for our students to tune in if and when you cannot attend a class in-person. Please contact the office for more details.